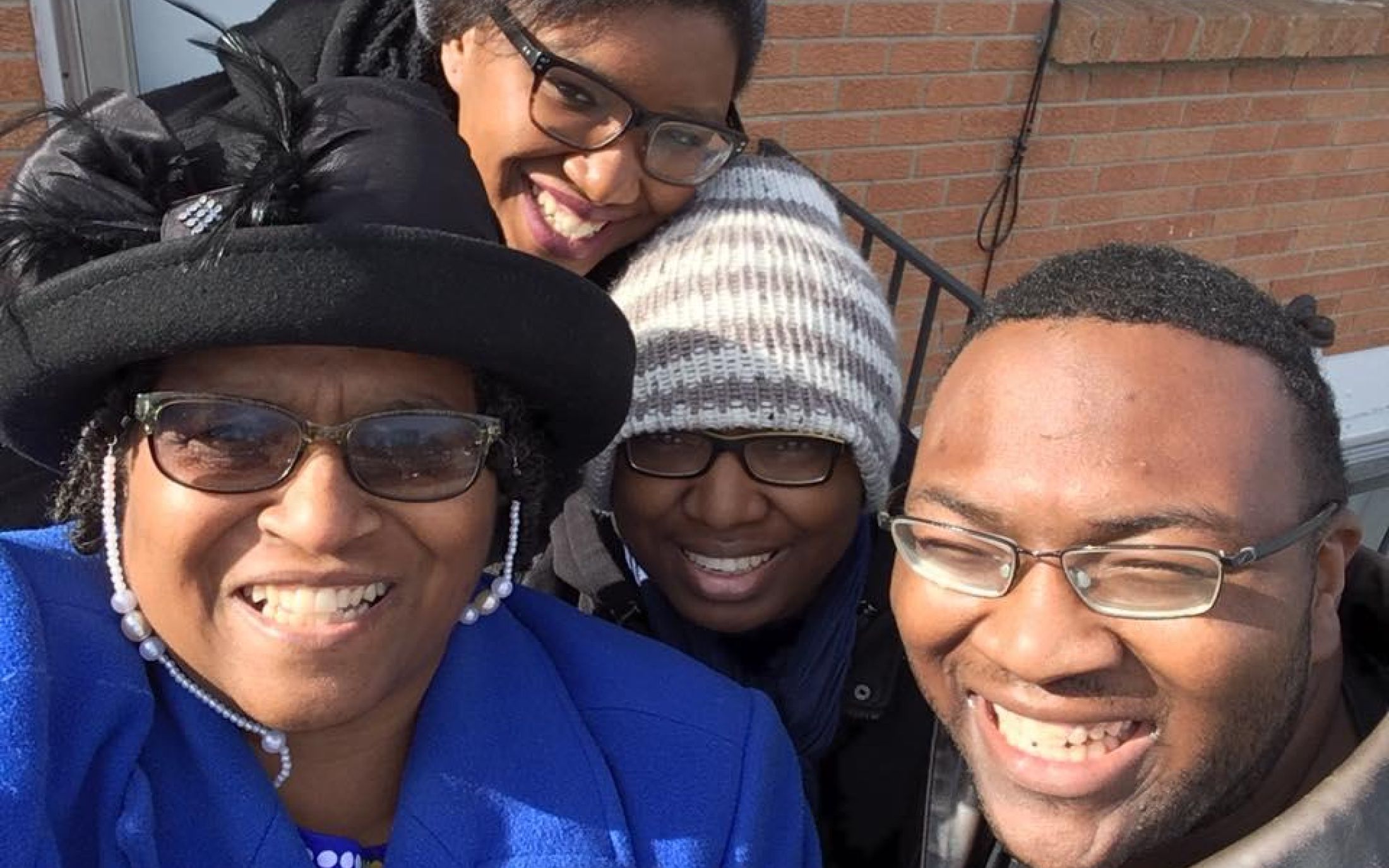 As I sat with Shelly, asking her to share her story over coffee, she began with a childhood memory of church. She explained that at age 9, her mother allowed her to choose which church she would like to attend, as long as it was on their block. Shelly had three choices. The one she ended up at, and speaks of endearingly, is where she came to know the Lord. Despite this important decision, Shelly does not deny that she remained an ornery, stubborn child. She pushed boundaries, insisted on doing things the way that made sense to her, and got into plenty of trouble. Shelly shares that her real life-change came in her teen years, and God blessed her far beyond that.
In her early 20s, Shelly got her nursing's license. She spent the majority of her career as a nurse at the VA hospital, caring for patients and loving her work. She and her husband raised three children, owned their own home, and loved life. In 1993, her husband was diagnosed with lung cancer. They treated and fought for many years.
All the while, Shelly began to struggle in her field. She experienced pain in lifting, pain in bending, and finally pain in all movement. "There were a few years, in the midst of my husband's battle with cancer, that we were in fear I would have to go on disability," Shelly shares. She sought treatment of her own and learned that she had rheumatoid arthritis. Shelly tried to deny, manage, and even medicate through doctor's prescriptions.
Through all of her family's struggles, Shelly became aware of her great-nephew's need for care and offered her home to him. He was behind developmentally and often misunderstood, even by his own mother. His mom was afraid to let him go but felt at a loss when trying to meet his needs.
In 2010, after a 17 year battle with cancer, Shelly's husband lost the fight. Shelly grieved her husband and began to struggle with depression. During this time she missed a single mortgage payment and, because her name was not on the loan, this allowed the bank to foreclose on her home.
Despite her many losses, it was the next year that Shelly welcomed her great-nephew, Malik, into her home. She poured herself into caring for him, with her children off to college and out on their own. Shelly worked closely with the school to establish a routine and consistency in his social interactions, boundaries, and education. Shelly left nursing in 2013 due to the rheumatoid arthritis and felt a bit more loss.
Shelly, through her faith, believes that all things are possible. She came to the Liberty area, started substitute teaching as a paraprofessional working with children with behavior disorders, all the while having started a new treatment for her rheumatoid arthritis. Her spine damage and pain had become so unbearable at that point that was bent over. Shelly was told that by this time in her life, she should be paralyzed from the neck down and yet began to stand straighter and straighter.
Money was still a struggle, so Shelly and Malik applied for Hillcrest Hope. Shelly had accepted a full-time job through the Liberty School District as a para and Malik was flourishing from the support, stability of care, and love from his great-aunt.
It was as Hillcrest Hope that Shelly admitted to herself that had never been confidant in paying the bills or filing taxes. Her husband had always taken care of those things. She clicked immediately her budget counselor, also a widow and a career educator, who helped Shelly develop a budget she could understand and utilize.
Shelly was also able to take the steps to get her nursing license back while at Hillcrest Hope. She and Malik thrived, encouraged many others in the program, and celebrated their graduation in March of 2016. They found a place of their own in Liberty, Shelly continues to love her job with the TLC program at a local Liberty elementary school. She also secured employment using her nursing degree through a home health company.
"Life is good because God is good," Shelly expressed. She has a church home, two jobs that she loves, and her children nearby. Malik was reunited with his mother and younger brother and continues to grow in maturity and respect. Shelly shared that God has walked her through so much to prepare her for these days of blessing. Each time she meets a new child with a behavior disorder through the school, she is reminded that she was built to understand children with these needs through her own stubbornness and troublesome years. Shelly's smile, gentle demeanor, and positive attitude say it all. Shelly is a woman of hope.