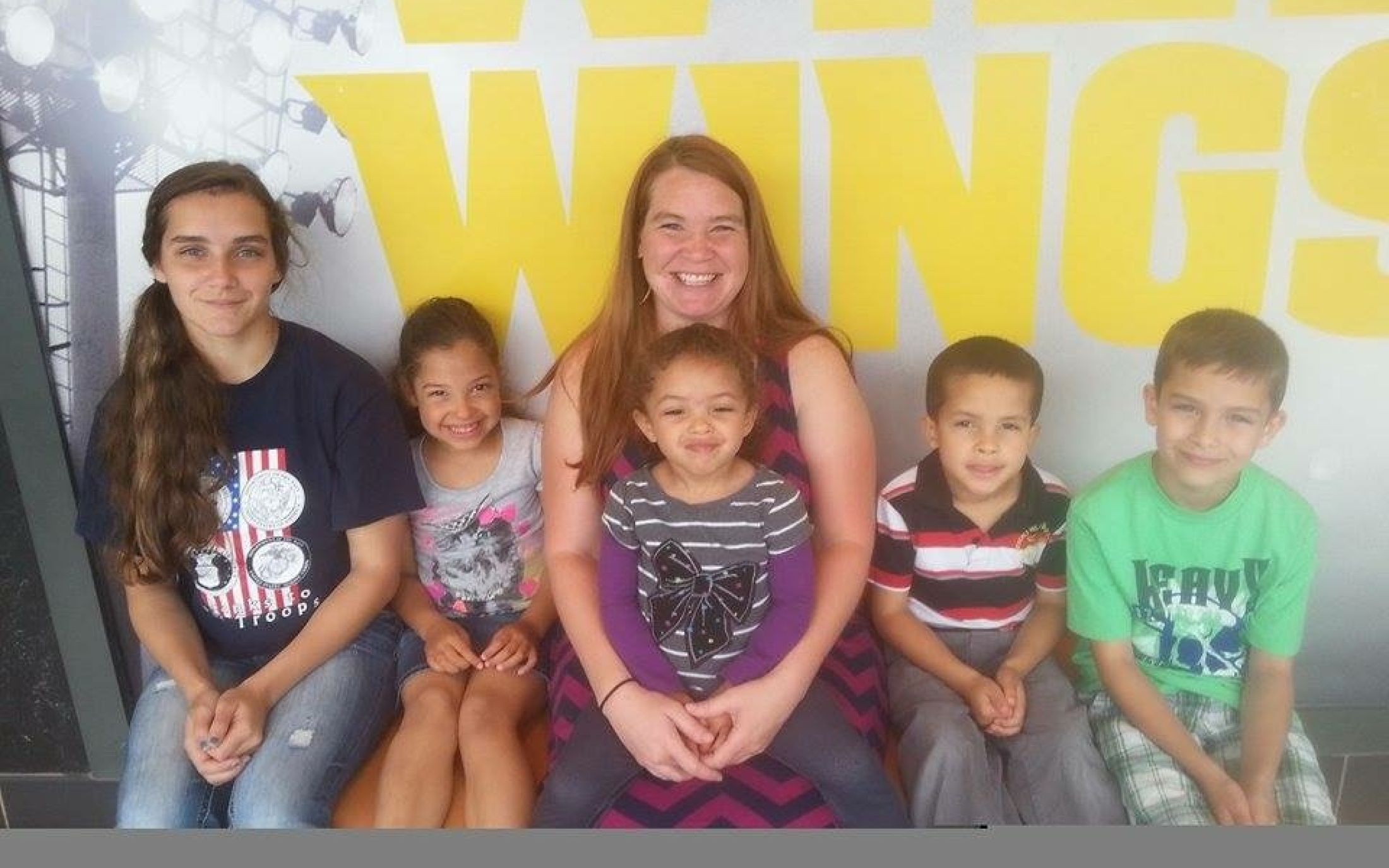 Just one year ago, Holly Anaya was on the verge of losing those who meant the most to her: her children. "They are absolutely my everything," Holly says, "and I thought I would lose the greatest love I've ever known, had it not been for Hillcrest Hope throwing me a life raft."
September 2015 marks one year since Holly and her family's stay at Hillcrest Hope. The transformation wasn't easy, but today, she and her children are back on their feet and stronger than ever. "Hillcrest saw in me what I didn't see in myself any more. They reminded me of who I am as a woman and a mother. They restored my soul."
Holly, a single mother of five, had never been in danger of homelessness. But when her company experienced financial hardship last fall, she was downsized with no severance or unemployment benefits. "I had a $1,200 rent payment, plus utilities, and five mouths to feed and literally no way to do so after my final paycheck," she explains.
For four months, Holly struggled to find a job that would pay enough to support not just herself, but her children. Her church graciously pitched in and paid two months' rent, but because she still owed the remaining two, she soon received an eviction notice.
"I had 10 days to relocate my entire family with zero options for new living arrangements," Holly says. "When I tell you I had absolutely lost all hope, I have never spoken a more true statement."
Holly had no other options to care for herself and her children when one friend mentioned Hillcrest Hope and another suggested his company might be hiring. She contacted the Avondale campus. "They had a spot ready for me and the kids almost immediately."
"Hillcrest gave me breathing room and supported me emotionally and spiritually more than anyone in recent years had cared to," Holly says. Her stay at Hillcrest had its challenges, "but every single one of them was worth the final outcome."
During her time at Hillcrest Hope, Holly was able to purchase a vehicle, as she didn't own one before. She also paid off a substantial chunk of debt and saved quite a bit of money upon graduation.
One year later, she and her family are thriving. "I am once again self-sufficient. I live on my own with my children," she says. Thanks to the personal finance skills she learned at Hillcrest, Holly maintains three bank accounts. "I have learned to live within my means," she adds. The most exciting part? She's actively saving to buy her first home.
"They gave me the greatest gift, and that is the hand up they offered to me," Holly shares. "Hillcrest gave me Hope."