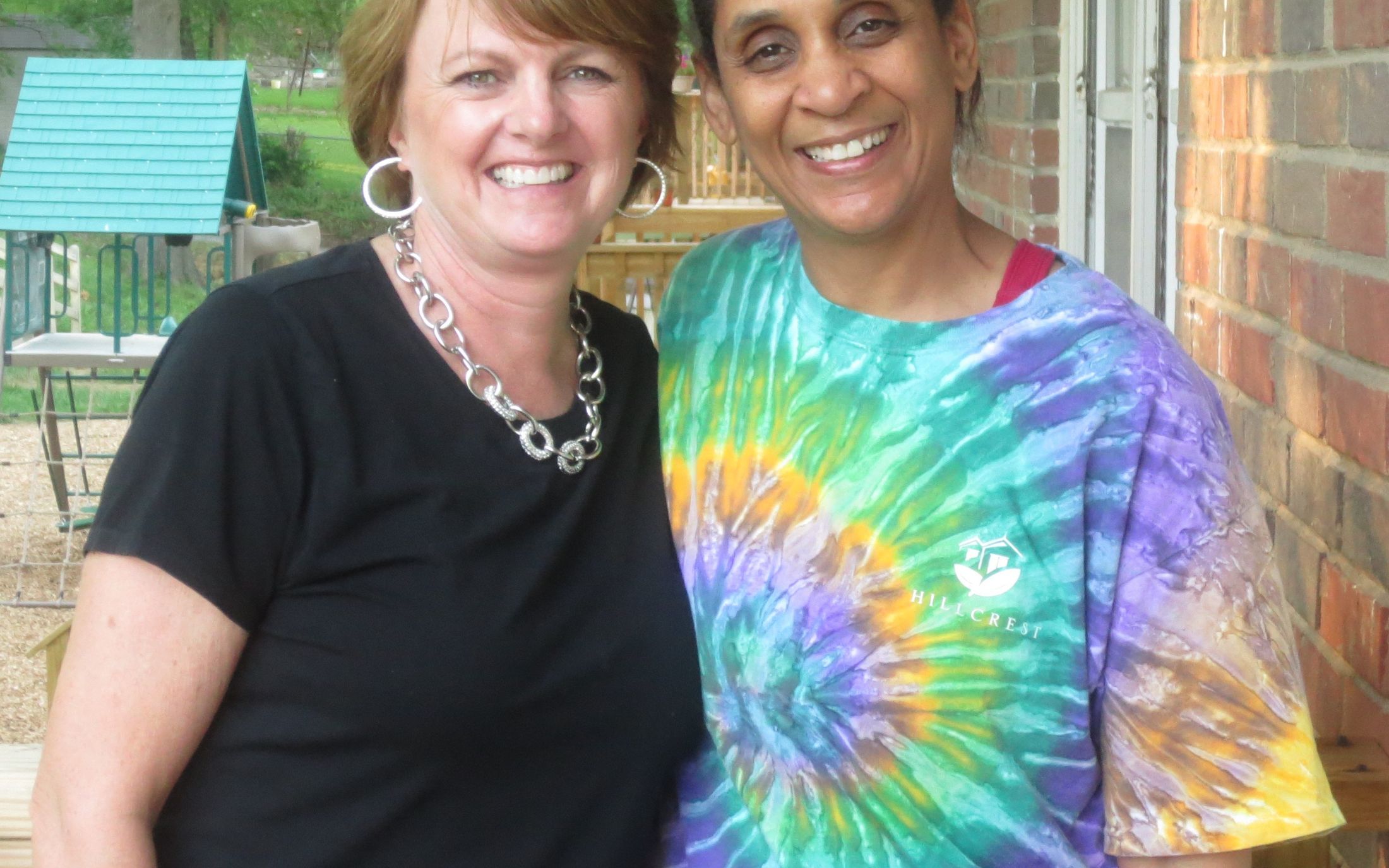 Bridgett's story of hope begins with a good job and stability. She had put in 22 years with GM and took a generous buyout with plans to enjoy life a little bit more and work a little bit less. She had begun working on her college degree to find a job and eventually a career in a different field. She had everything planned until her daughter called her one day from a hospital in Florida. Bridgett's oldest daughter, a young mom of two, was sick and the doctors could not figure out why. Bridgett rushed there to help with the kids and care for her daughter. This daughter had been in an unhealthy relationship and lost track of taking care of herself. A mysterious illness had brought her near death when Bridgett arrived.
Bridgett spent her savings caring for her daughter and two kids, finding them housing, and helping them get life back together. She took a job at a Motel 6 that let them live there temporarily before they could find a place to rent to them. Four years later, Bridgett, still working on her education and working, felt confidant her daughter was in a good place with things stabilized and health restored. Bridgett could come back home.
When Bridgett returned to Kansas City, she felt a bit lost. She had lost time, savings, and had left the only job and work environment she had really known. She stayed with her sister looking for direction. She cared for her sister, took a job at Ameristar in security, and then a second job at FedEx. A school social worker, involved with Bridgett's nieces and nephews, shared with her about Hillcrest Hope.
"For the first time since I left the security and stability of my career to care for my daughter, I felt like I could actually take a breath. I had lived such a comfortable life for so many years; I had bought what I wanted, done what I wanted. I hadn't answered to anyone for so long either. Hillcrest Hope brought me down to earth in the best way. I learned to appreciate life better.
At Hillcrest Hope, I was near finishing my bachelor's degree and still working two jobs. When everything came to a head, which it does when you are that overextended, I was in fear. One of my jobs ended and I wasn't sure how I was going to support myself outside of Hillcrest Hope. I felt insecure for the first time on a long time. And yet, I didn't feel I had to prove myself to Hillcrest Hope. I respected them so much that I wanted to show them how well I could do."
And Bridgett has.
Bridgett is now employed with another company in the automobile industry and settled in there until she chooses to retire. She surpassed her bachelor's degree and since graduated with her master's. She invests in her retirement and continues to budget and save. Bridgett's favorite thing about life now is being a home owner. In March, she will have been in her home for 2 years. "I live by myself. I love owning my own home. I am so happy and comfortable. Life is truly good."