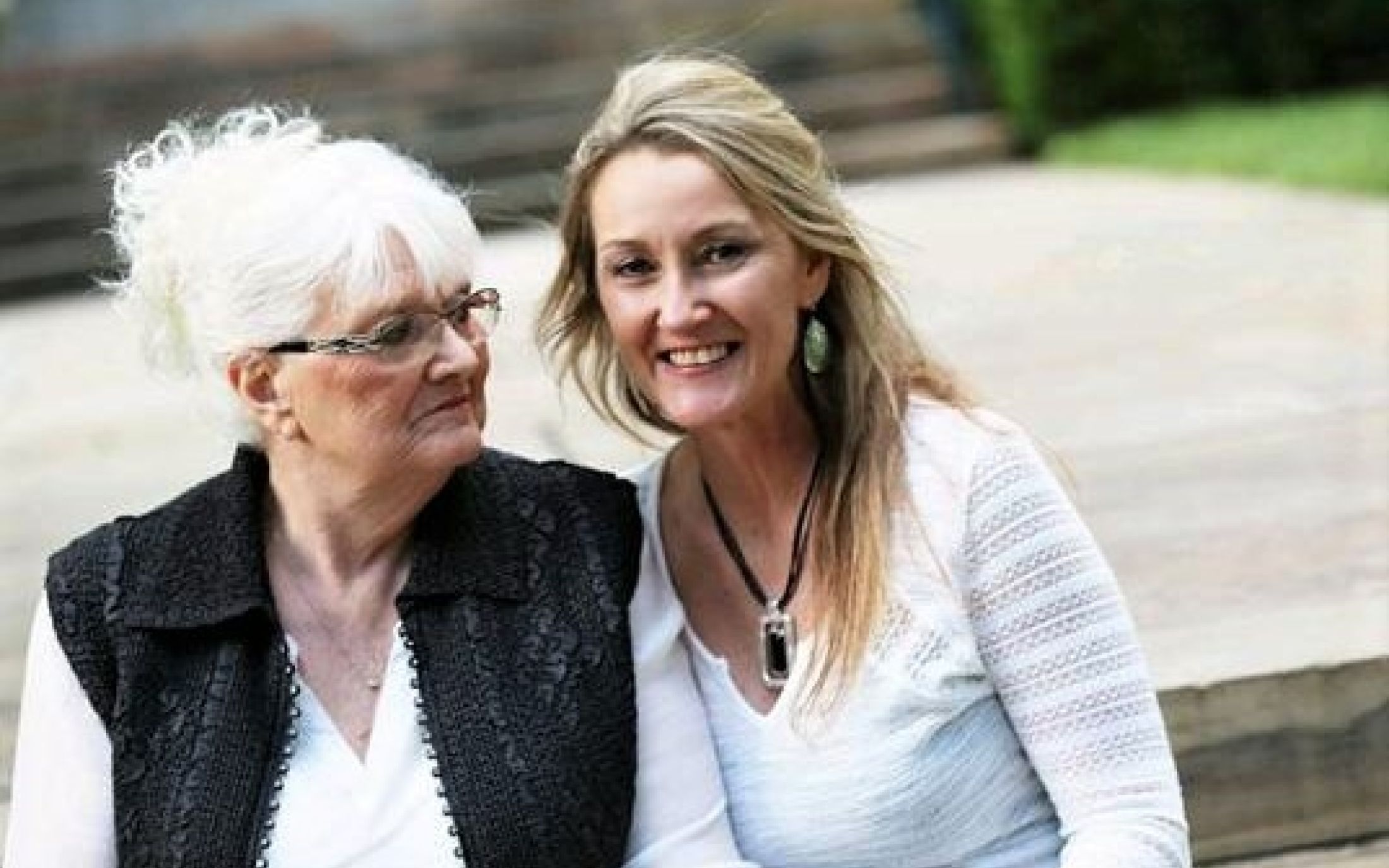 Angie and her husband, Dean, had built a business and a home in Columbia, Missouri. They worked hard and were able to provide well for their two boys. Life felt good despite struggling tempers and a marriage with plenty of downs as well as ups. As things grew tougher with work, Angie poured herself into their business, finding it easier to deal with work than conflict at home. While the realities of owning a business kept them stressed and constantly on their toes, they did not want for anything. They enjoyed their success through regular family vacations, motorcycles, and all their needs provided for.
About a year before we met Angie, her husband started acting differently. His mood and demeanor had changed. Dean was not the same man he had been. Even more conflict began to grow between Angie and Dean, with Angie struggling to understand what was happening to her husband. Angie spoke of him as such a good father and man that had completely flipped. It finally got to the point where she felt like she did not know him. They later learned that he had been introduced to an addictive and dangerous substance that affected everything about him. He changed from someone they loved and enjoyed being around to someone that scared them. For Angie, this was a trigger, as she had grown up in a home of abuse and fear at the hand of her step-father.
As things culminated, a final show of anger from the man Angie barely recognized caused the loss of their home and state involvement with their children.
"I was devastated and felt like I had lost control. We had always been in control of our business and our home. I was terrified because, at this point, we lost all of that. I then felt guilty about what my children were going through because of their parents' choices and struggles. Finally, I was humiliated, not wanting to face others that might judge me or my husband or the struggles they couldn't possibly understand.
It was actually the Division of Family Services that came in and became a resource and support for us. They often get a bad reputation, but in our case, we had nothing to hide and benefited so much from their guidance. I needed a fresh start and our DFS case worker shared with us about a place called Hillcrest Hope."
At this same time, Angie's mother, Judy, had been living with and caring for her elderly mother. Judy, seeing her daughter's needs, made the difficult decision to join with Angie in a plan to leave Columbia. At their most vulnerable, these women learned to stick together, both in years past during the unhealthy home life with Judy's ex-husband and now in this new and frightening situation.
"When we were accepted to Hillcrest Hope, I knew that we were going to have somewhere safe to live. We knew where our food would come from, where we would come home to each night…but it was still hard. I had a lot of pride that had kept me from ever breaking down. I had been working since I was 12 years old and self-employed for 21 years. It was hard for me to go work for someone else. It was hard to start over."
From the moment Angie, her mom, and her two boys moved in, they were driven, willing to do anything necessary to provide and ultimately succeed. With Judy's willingness to support Angie and provide childcare for the boys, Angie was able to not only work full-time but also start school in the evenings to become a certified medical assistant. They fought hard as a family, albeit a multi-generational one, to make life work together without the father and husband that they missed terribly.
"I never knew there was this kind of help in the world. These people that didn't know us were saving our lives. People that housed us, loved us, cut our hair, filed our taxes…asking nothing in return. Still, it was very humbling to learn to live without. Because we had not wanted for anything, it was difficult to face the difference of wants versus needs. Most importantly, I learned that material things don't mean anything as long as we have each other."
Dean faced the harsh consequences from his decisions but never gave up hope of being back with his family. He joined recovery groups, took classes about preventing domestic violence, and worked hard to prove to his family he could be the man they missed and wanted back in their lives.
As Angie and Judy sought a home they could afford as they graduated Hillcrest Hope, they had some tough conversations about Dean's future with them.
"I watched him prove himself. I knew my children wanted their father back. Yet, I will still unsure of the right move to make. As he learned more through the classes and living apart from us, he began to work at uplifting me, putting us first again, and he has never turned back. We have grown together, learned to parent together, and fallen in love again.
I finished my CMA program with a 4.0 and secured a job with a major hospital before I even graduated the program. Dean and I have started our own business again. We have been able to pay off thousands in tax liens that had accrued before coming to Hillcrest Hope with our careful budgeting. Our oldest son is brilliant in math and science with musical talents. Our youngest just placed 2nd at the state championship tournament in wrestling. We have even been able to budget in a couple of family vacations again. The next step will be buying our own home. Before all of this, I worked all the time because I was always hesitant to go home to the stress and mess we had made. Now I love our home because it is a safe and secure place for all of us. I always wanted my kids to have better than I had. Today, that is true."