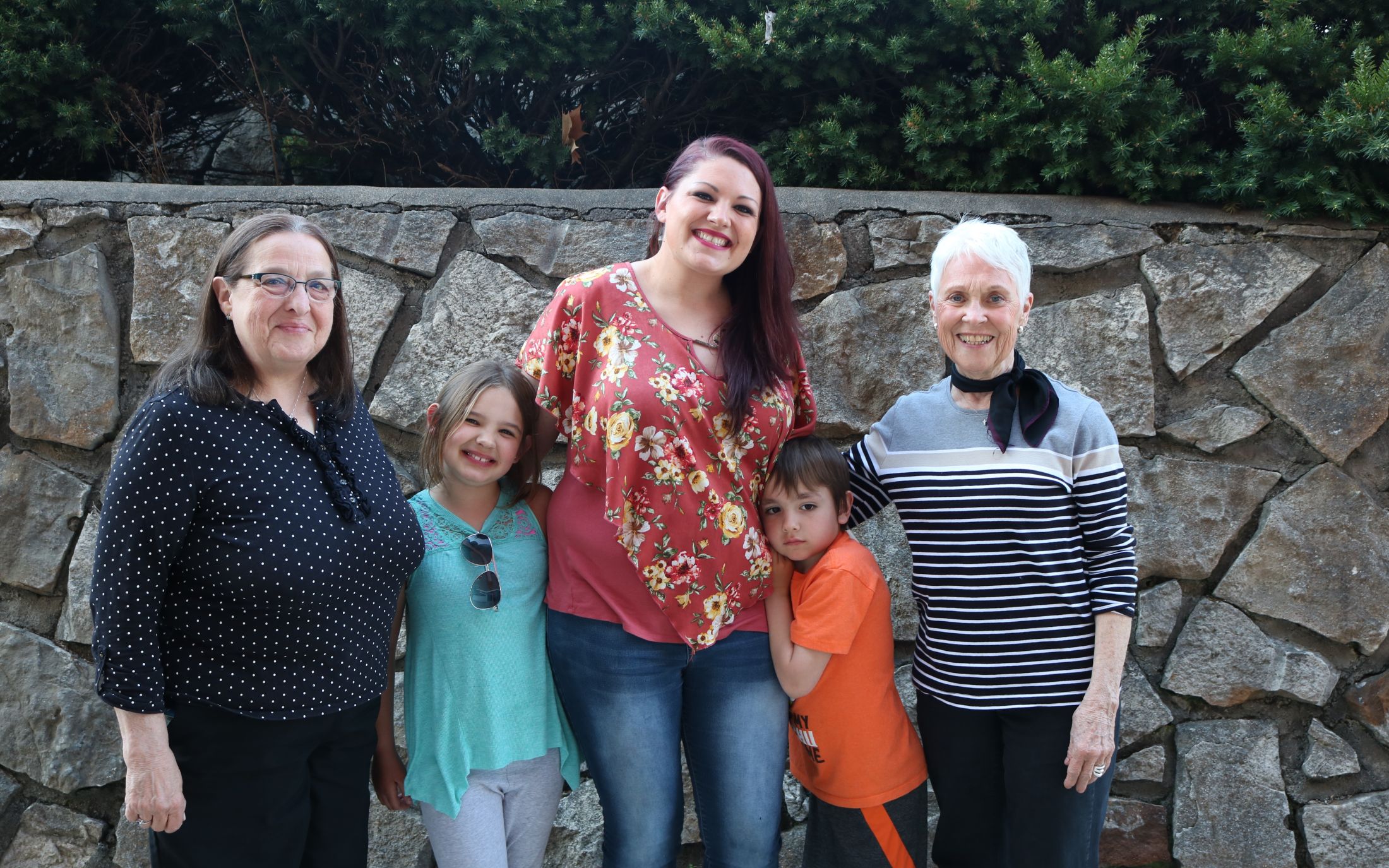 At the heart of Hillcrest Hope, our transformational housing and our apartment sponsors serve families by making that house into a home. Apartment sponsors are local church congregations who take on a Hillcrest Hope apartment both financially through a commitment and spiritually through prayer and love.
It's a unique and hands-on opportunity for local churches to make a difference. Generous support from the community allows the families of Hillcrest Hope to thrive long after they graduate from our program.
First Presbyterian Church of Liberty has been a supporter since the founding of the program in 1976. "It is part of our church mission that we do not exist for ourselves," shared Kay Minor, missions committee member for First Presbyterian. "Hillcrest Hope is an opportunity in our very own community to be the hands and feet of Christ."
St. James Catholic Parish has been a longtime supporter of Hillcrest Hope as well, but a new contact has been recently developing. Mark, a graduate of the Hillcrest Hope program, has been a member of St. James for many years and knows first-hand how capable the church is to make a difference in the community.
"Deciding to help Hillcrest Hope with the St. James apartment is just one way to pay forward the love and friendship that was shown to me," Mark says. He admits that even with the desire to give back, he needed direction. So he partnered with another key contact in the church, Cecelia Richardson, to plan and unite the congregation in support and donations.
Mark gave of his time and skills to prepare the apartment to feel like a home. He remembers his own Hillcrest Hope experience, and knows the desire to have a place to relax, feel safe and feel comfortable. "I want them to know that this is a place that will help them, if only for a moment, forget about the problems in their life. It's important for them to know that someone cares and is praying for their success, like people did for me."
Each church is asked to provide just a few basics. First, apartment sponsors clean and prep the apartment between families, including minor maintenance. If you can change a light bulb, you're all set! Secondly, congregations provide families with some basic groceries upon moving in, so families don't arrive to empty cabinets. Some churches get creative, but this can be as simple as a few frozen pizzas or sandwich ingredients. Because Hillcrest Hope relies on donations, a small financial commitment is asked of all apartment sponsors. Finally, churches are asked to make a prayer and connection commitment. Some choose to send baked treats, some share notes of encouragement and some come alongside families in prayer.
Kay remembers a young mother and daughter who entered the Hillcrest Hope program many years ago. The church watched the family's progress and feared that they could easily slip back into the difficult life they had fought hard to leave behind. Kay learned that this ministry is not about success, it's about our obedience as the local church.
Fifteen years later, Kay encountered the daughter of this family in upper management at a retail store, having graduated college, and living a very healthy life. "The right seed had been planted," Kay remembered. "We must remember that those who plant do not always get to witness the harvest."
Everyone has a way to give. Every congregation is capable of making a difference in the lives of the working poor in the community. As an apartment sponsor, you can help us plant the seed that can lead to a harvest of changed lives.