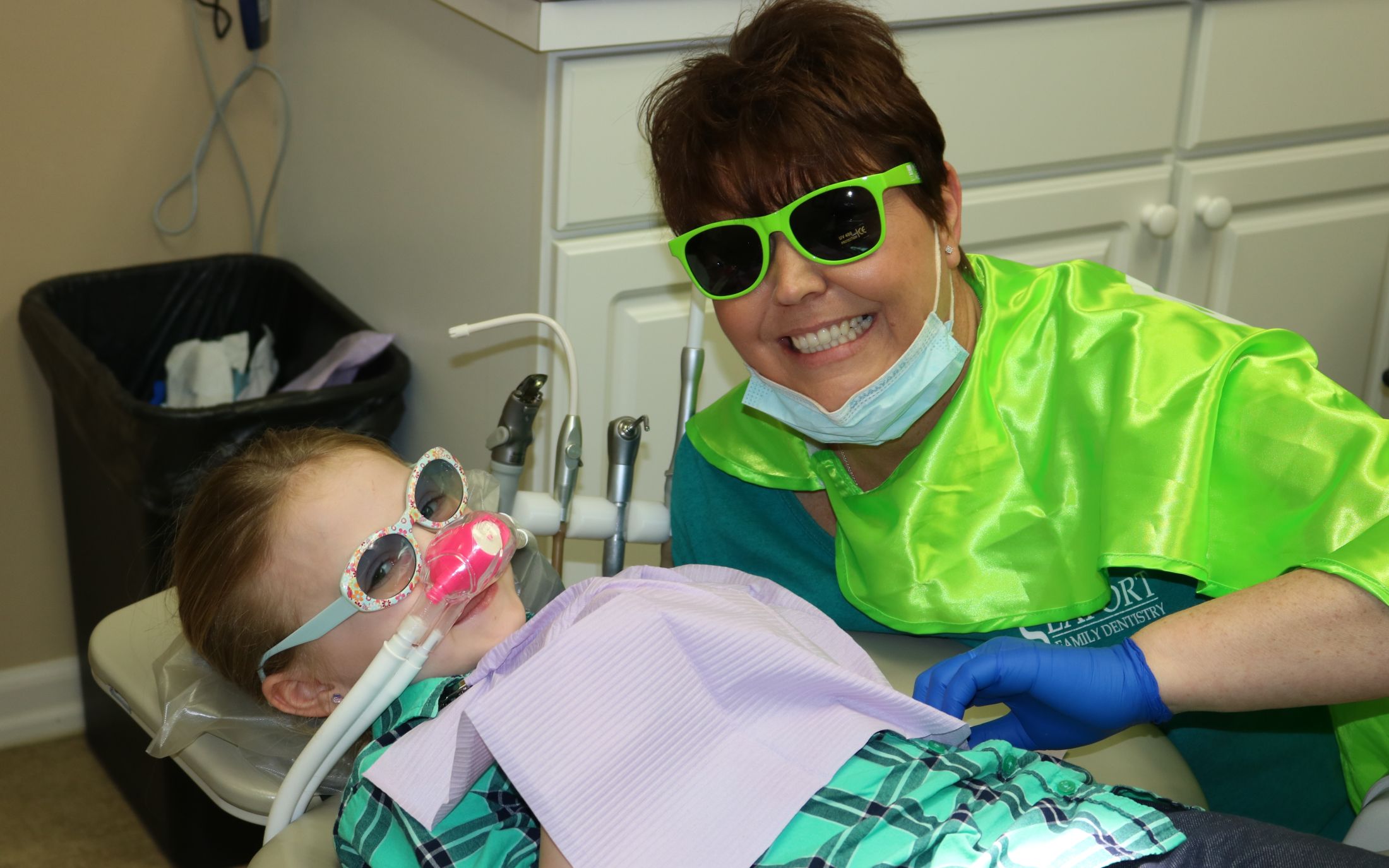 At Hillcrest Hope, we are founded on the belief that everyone deserves dignity. This dignity is often something that we work to restore in our interactions, education, and support of the families. One of our most valuable partnerships is with Seaport Family Dentistry. This dental practice has been providing dignity to families for almost two decades, allowing individuals to not only improve their dental health but to feel better about themselves.
Dr. William Tinsley came to know and care about Hillcrest Ministries almost twenty years ago, joining the Clay County board of directors a couple years later. He recognized that his talent and what he had to offer professionally could have a tremendous impact.
Families from Hillcrest Ministries began to attend appointments at Seaport Family Dentistry and, so many years later, these blessings continue.
"They gave me my smile back," shared one Hillcrest Hope graduate. "I finally feel comfortable and confident smiling."
Adults and children alike visit Seaport Family Dentistry through Hillcrest Hope, receiving services from deep cleanings to partials or even complete dentures all depending on their need. Committed to providing dignity, there is no hesitation to provide each family what is needed.
Recently a Hillcrest Hope resident visited the dentist. Like many, he was nervous due to the state of his teeth. Most families at Hillcrest Hope have not been to the dentist in years, even decades. This man had been in a car accident years back, causing loss and brokenness of several teeth. While at Seaport Family Dentistry, he was treated with incredible respect and given his treatment plan. He learned that not only would he be receiving partial dentures to complete his smile but that all of this would happen on his birthday, no less!
In the numerous years Seaport Family Dentistry has been offering this amazing gift, they have donated over a quarter of a million dollars in service and product. This genuine care for their surrounding community not only touches the lives of Hillcrest Hope families but hundreds more in the community each year on Doctor's With a Heart Day. This is an annual day of service each February that provides necessary dental services to those without insurance. The exchange for the dental service received on that day is for all to bring donations of non-perishable items, paper goods, and cleaning supplies. All of these donations are then given to Hillcrest Hope.
When asked why Dr. William Tinsley engaged those years ago, he shared, "because this program [Hillcrest Hope] is a hand up, not a hand out. I love serving the families of Hillcrest Hope." Each dentist Tinsley has since brought into the practice has chosen the same commitment of service to the families of Hillcrest Hope and our community. It is businesses such as this that make us so proud to call Clay County our home.