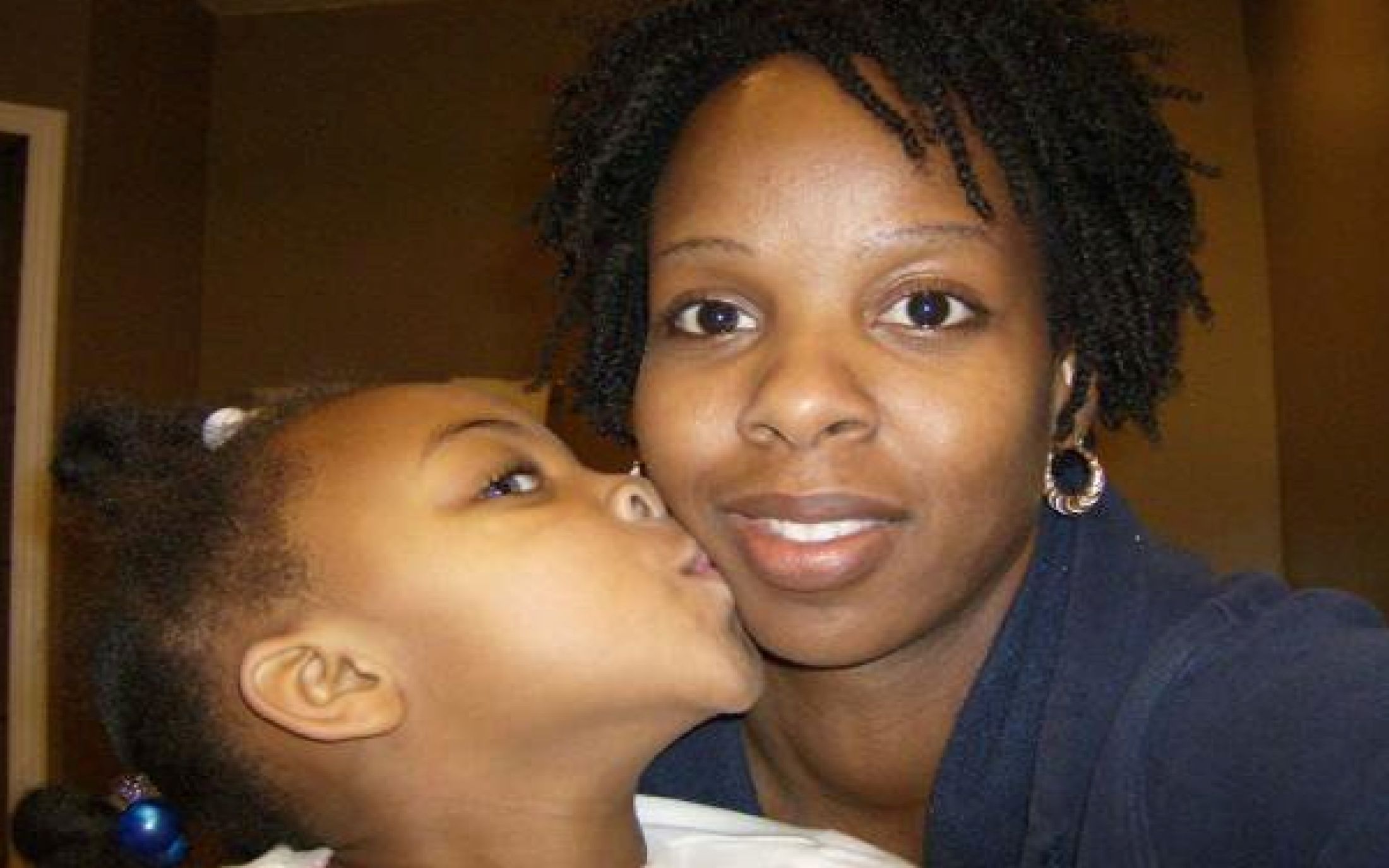 We are honored to have known Trisha, a graduate of our program and a testimony to the lasting impact of not only the education and accountability we provide, but the hope that is made new. We believe that every family deserves dignity and that each one, no matter how broken can be restored. Trisha's story can open our eyes to truth and hearts to fear that we may have felt or never-neared, yet gives us a glimpse into the brokenness and her journey back to hope.
In Her Words
The beginning…
I came from a two-parent family, who owned a house, and never lacked anything. I was in the National Honor Society, played sports all four years, and was MVP and team captain of my volleyball team. I was offered numerous scholarships to play in college. After high school, I attended the University of Missouri and graduated with my bachelor's degree. Go tigers!!!
Then I met him. He was charming and said all the right things and offered me a ring. I was reluctant but said "Yes" and on we moved to marital bliss. Then I got lost-lost in him, lost in what made him happy, lost in what would keep him calm…lost in how I could survive. It was survival mode I was in when I learned that it was no longer I, because I was pregnant. It had become "we."
He was infuriated that I was pregnant and told me that I had "tricked" him, and "we" became a liability, one he was willing to get rid of. I stayed longer than I should but he would not allow me to work and would not even give me money to go the doctor or dentist. I couldn't comprehend how would I be able to leave and start over with no job, no money, and my family in another city.
Every 9 seconds a woman is a victim of domestic violence.
Every 9 seconds is what the police officer said to me that night. Then he-my angel, God talking to me-said, "this is not going to get any better."
I left. We left.
After leaving an abusive marriage, I found myself, jobless, carless, almost hopeless, with only $25 to my name. I made the choice to leave after years of contemplation, yet I did not know how I could survive and take care of my daughter when for years I had heard all of the things I wasn't capable of. One of my biggest accomplishments is that I did have the courage to leave.
I am the new face of homelessness. I have a bachelor's degree and many years of experience in a variety of fields, yet I could not get an interview. I sent out over 200 resumes and received one interview. I was aware of Hillcrest Hope because I had been the one giving the referrals to this very organization through my job at a local non-profit. Losing hope that I would find employment, I never thought I would have to take advantage of the very resources I had given out in previous years.
Nonetheless, I'm grateful that I did make the call. I shared with them that I just needed someone to help me get back on my feet again and give me a chance. I was offered a job in the same week I interviewed with Hillcrest Hope and received a promotion within the first month.
Being at Hillcrest Hope, allowed me just what I asked for: an opportunity to get back on my feet and a second chance to start over. My first budgeting meeting started with a balance of $3.93 but at the end of September 2012, through hard work, budgeting, and saving, I had increased almost 1000%. I was so excited because it had been a long time since I had that much money in savings and all of our basic needs were taken care of.
I have had the support and prayers of those associated with Hillcrest Hope. That was the boost I needed to stay the course and not quit.
Hillcrest Hope assisted me and my family with food, clothing, furniture, birthday and Christmas presents for my daughter, and a safe place to call home while we were transitioning. Being a graduate of the program has allowed me to establish positive rental history, something I desperately needed. I am very grateful for every prayer, box or can of food, dental work, minute volunteering and praying and every dollar donated to my family and the families in transition.
So where are we now…
I graduated from Hillcrest Hope 4 years ago. We have never been homeless, I have never been jobless, or car less. I still have my "second chance" First Federal Bank checking account and savings account that I opened at Hillcrest Hope…with money in it!
My daughter was just inducted into the National Honor Society in the Park Hill School district and began high school this year. She is a leader and a light in a society that continues to grow dark.
I am currently employed in with the North Kansas City schools, as a Behavior Interventionist. I promised God that every seed planted and every hand that was extended to me, I would give back by serving my community, through its schools, starting with our kids.
Never believe your investment or your gift is wasted.
Your support represents hope, safety, security, community, salvation, healing and restoration…it saves lives, it rescues, and it gives life when people are helpless and almost hopeless…that is what Hillcrest Hope has been to me and my daughter. Even now she asks me all the time about "that" place and used to ask if we could go back there because she never skipped a beat, we never missed a meal, our lights were never shut off, and she watched our Heavenly Father heal me from the inside out and make me new again. Hillcrest Hope allowed me to rest and heal and build and save and start over, so for her, it was an oasis. In the midst of our crisis, it allowed normalcy to be maintained as we transitioned to this place….as victors and no longer victims of domestic violence.
Her Legacy
Without warning, an unforeseen illness caused us to say goodbye to Trisha earlier this month. We are honored and proud to have known her, learned from her, and been part of this legacy: her legacy of hope.