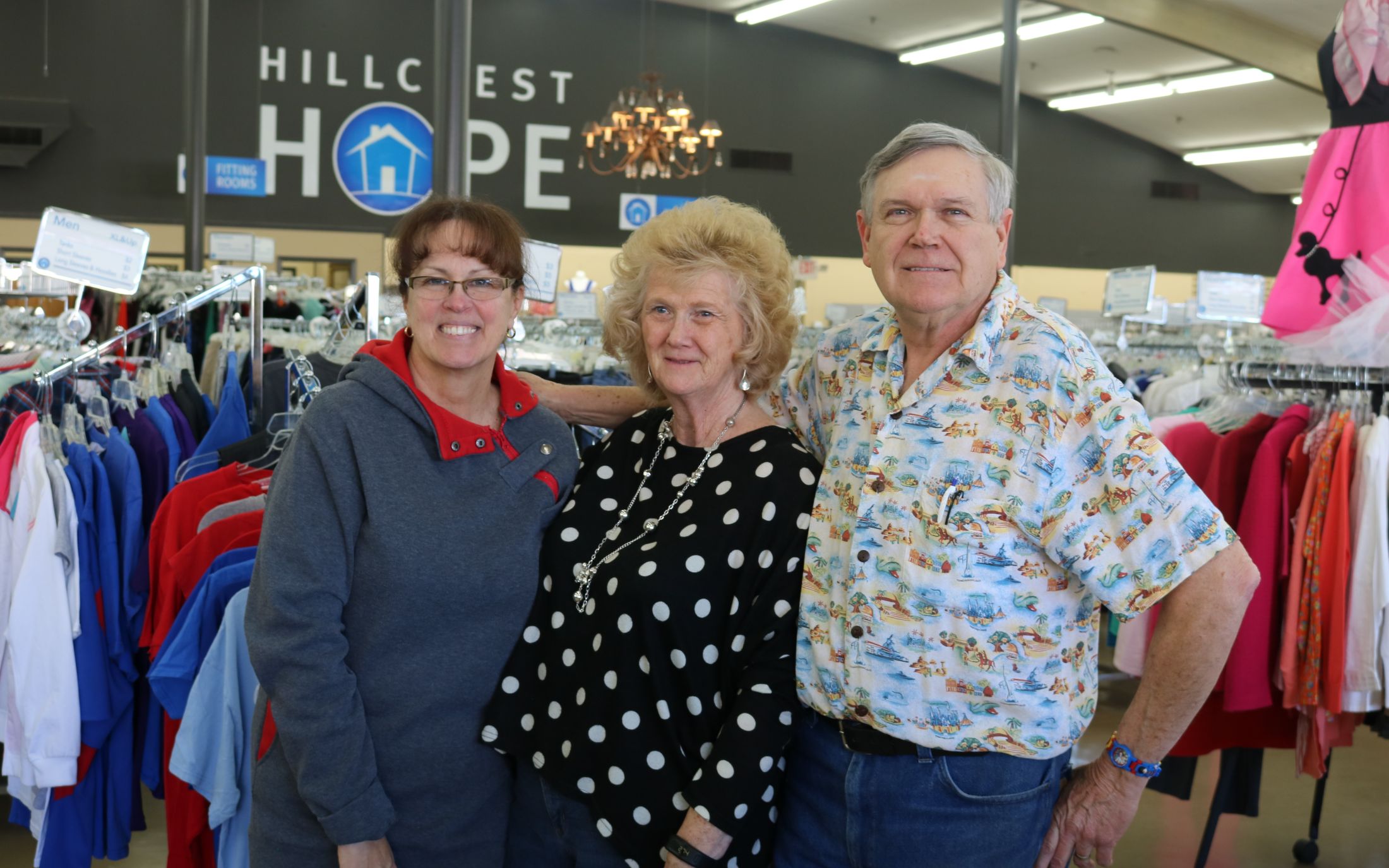 Our beloved Hillcrest Hope Thrift Store prides itself in providing low-cost alternatives for clothing, household, and furniture needs in our community. From creatives looking to "flip" or refinish, to families searching for affordable offers, this store has it all. Dependent upon a host of volunteers, Hillcrest Hope Thrift keeps a low overhead to ensure dollars are truly providing for the working poor families served in our Hillcrest Hope housing sites.
Our volunteers drive trucks, schlep all kinds of heavy items, and clean merchandise before is hits the shelves. They sort, organize, and rearrange. They do all of this while providing outstanding customer service and encouraging each other. We could not be more thankful for these hard-working and kind-hearted individuals.
We are so proud of our store that has won Best of the Northland for thrift store for three straight years and is recognized by others as "the Nordstrom of thrift stores."
Come to the Hillcrest Hope Thrift Store at 7 W. Mill Street in Liberty to see what an incredible place it is. Meet the staff and see what treasures of your own you can find!
Interested in donating your own treasures or volunteering? Click the button below to learn more.